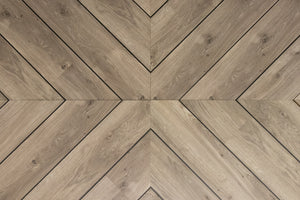 All our flooring products accept customization, we will provide reasonable suggestions according to your use scenario, quantity, location, etc. under the premise of respecting your purchase wishes, and finally provide a procurement plan to the satisfaction of customers, and ensure that the products are free of quality problems and delivered on time.
Select Species of top veneer wood
The top of the engineered wood floor is constructed from a veneer of rare solid wood. Our experts will ensure our customers' demands on natural color and natural grain of the wood veneer.
Pick your color in demand
We accept customers to mail samples and can achieve more than 90% similarity, our paint team has more than ten years of research and development experience, using JOYHOME paint line, using German OSMO paint, formaldehyde emission ≤ 3mg/100g to achieve E0 level
Select your preffered structure
The internal constitution of engineered wood flooring gives the product stability as it is pressed and glued from 2-12+ layers of plywood with cross stripes.
Select high-quality Plywood
No matter what type of plywood you pick, we use high-density, non-delaminated, non-cracking plywood to ensure that every piece of plywood is the same wood species and in the same natural color.
Check Top Surface Process
Different processes and treatments can affect the appearance of the floor, and our professional surface treatment team can make the veneer grade look a little higher in some specific ways to ensure the overall aesthetics.
Add a little embellishment
Laser-cut wood veneer will be in the square collage complete pattern. Finally, other materials such as shells are embedded in the reserved position. This combination of materials can make your product stand out.
Our Manufacuring Equipments
Balancing Moisture
Cutting Line
W.D.E Vacuum Dryer
Cold Press Machine
Heating Press Machine
JOYHOME Paint Line
Get a professional customized solution